Parma Wrapped Pork Steak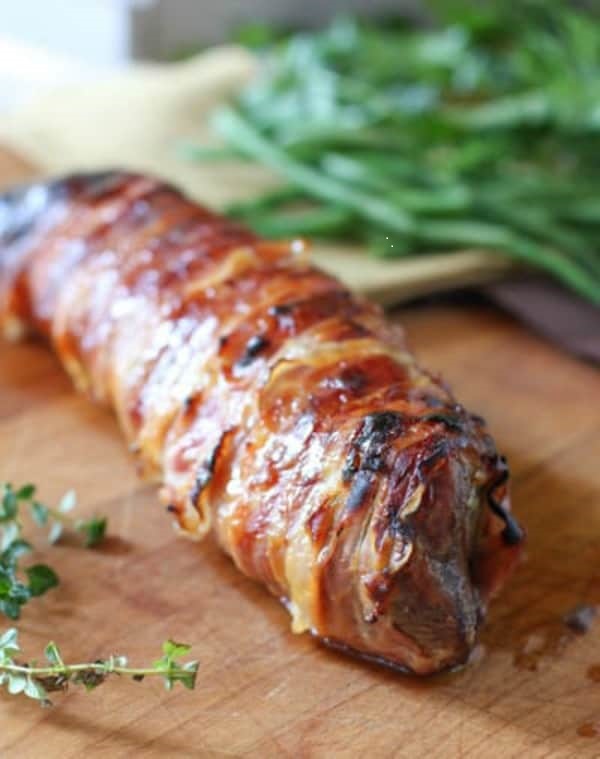 This is a delicious recipe for pork fillet, easy enough for a midweek dinner or fancy enough for a dinner party!

The Parma ham keeps the pork moist and it looks great when sliced to serve. As an alternative wrap a stuffed pork steak in parma ham instead of using pesto.

Serves 2

Ingredients

3-4 slices of Parma ham
1 pork steak fillets
1 large teaspoon good quality pesto

To Cook

Preheat the oven to 180oC.
Lay 3 or 4 slices of Parma ham side by side on a board, slightly overlapping and place the pork fillet on top.
Using a sharp knife make a slit down the length of the pork about an inch deep. Spread the pesto along the length of the opening.
Lift the ham slices at one end and wrap over pork, roll until the pork is completely wrapped in the ham.
Wrap the fillet in tin foil, place on a baking tray and roast for 30 minutes; uncover for the last 5 minutes of the cooking time.
Cut the pork into inch thick slices and serve with apple sauce, potatoes and vegetables of your choice.