Chili Beef Nachos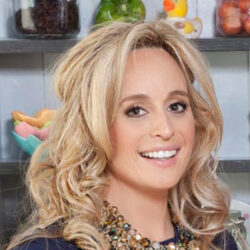 I have teamed up with small Gleeson Butchers to bring you my awesome and delicious crowd-pleasing Chili Beef Nacho recipe.
This is one of THE most versatile recipes ever as when you batch make the chili beef it can be used in so many ways. As we are going to do today with nachos, sour cream, guac and some sharp cheddar cheese, this recipe is also perfect as so many other mid-week dinners… think quick and easy quesadillas, taco fries, on top of baked potatoes, in fajitas or burritos or even in a pasta bake.
Ingredients
1 tbsp oil
400g lean minced beef
1 red & green pepper
2 tsp cumin
2 tsp coriander
2 tsp onion powder
2 tsp garlic powder
2 tsp smoked paprika
1 chicken stock cube
500mls tomato passata
Hidden vegetable: grated carrot & courgette
100g grated cheese
Nacho's / Doritos / Tortillas
Guacamole
1 avocado
1 tsp lime juice
1 tbsp light mayonnaise
salt & pepper to season
Sour Cream & Onion Dip
150mls Light Sour Cream
75g Light mayonnaise
2 tsp dried chives
2 tsp dried onion granules
1 tsp onion powder
1/2 tsp garlic powder
Method
Chili
Deseed and finely dice the peppers. Peel and grate the carrot. Peel, grate and squeeze the water out of the courgette.
Add in the spices – cumin, coriander, smoked paprika, onion & garlic powder and cook out the spices for 1 minute.
Add in the passata & water, get it bubbling and then turn down to a simmer for a minimum of 30mins. If possible, simmer for up to 2 hours, adding a little water if it starts to stick.
While the chili is simmering – make the sour cream and onion dip and the guacamole.
Guacamole
Cut the avocado in half, pop out the spoon – scoop out the flesh. Mash together the flesh with the mayo and lime juice and season.
Sour Cream & Onion Dip
This is so simple – just combine all the ingredients, mix and chill.
Serving Up
Pour the chili mix into a large heatproof bowl, sprinkle with cheese and pop under the grill until melty & bubbly.
Carefully remove using oven glove. Arrange the nachos all round the edges, top with guacamole and drizzle over the sour cream and onion dip.
To garnish: For the grownups top with coriander, wedges of lime and jalapeños