Pow Wow Burgers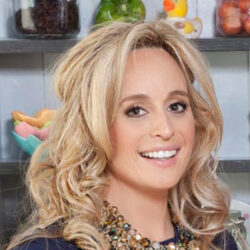 I am delighted to be teaming up with Gleeson Butchers to show you a deliciously trendy and seasonal recipe –  Pow Wow Burgers. As the evenings get a little darker and the weather a little more chilly it is lovely to have a recipe that is modern and delicious but with that nod to comfort and warmth and this recipe is exactly that.We are going to create gently spiced beef patties and cook those really simply and then create a burger using some Indian inspired flavours and ingredients like mango chutney, a creamy and cooling garlic sauce and an onion bhaji.
I love this dish so much, It has the gentle warmth of the mild spice, the beautiful seasonal autumnal colours and most importantly it is a total crowd pleaser for all the family.
Ingredients
600g minced steak beef
2/3 tbsp tikka curry paste
2 slices bread
50mls milk
4 brioche buns
4 tbsp mango chutney
2 tbsp garlic mayo
2 tbsp natural yogurt
100g cucumber ( grated )
10g mint
4 tbsp Slaw (red cabbage base)
4 onion bhajis
Sweet potato fries
Method
Soak the bread in some milk. Combine the minced beef, tikka paste and bread in a bowl and shape in to 4 burgers.  Pop up on flat baking tray and cook in the oven at 180℃ fan/200℃ electric or gas mark 6.
Combine the garlic mayonnaise, yogurt, mint and grated cucumber together in a bowl. Season and set aside.
Cook the onion bhaji's and the sweet potato fries.
Cook the burgers until crisp and brown on the outside and fully cooked on the inside. To test the  juices should run clear on the inside. Allow to rest for a few moments.
Warm the brioche buns, spread on the garlic sauce, pop on the burger pattie, dollop on some mango chutney an onion bhaji and slaw.
Serve with sweet potato fries. Enjoy.