Left Over Sticky Roast Chicken with Ginger and Chilli Noodles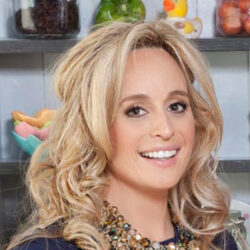 A lovely sticky chicken, noodle dish with chili and ginger using left over chicken.
Ingredients
1 leftover roast chicken
1 red pepper
2 spring onions
Handful sugar snap peas
2 tbsp oil
300mls vegetable oil
1 red chilli
4 cloves garlic
1 thumb sized piece ginger
60mls soy sauce
45mls honey
60mls water
50mls rice wine vinegar
30mls ketchup
1 tbsp corn flour
1/2 chicken stock cube
250g soba noodles
2 tbsp sesame oil
Fresh coriander
Fresh chilli
Handful sesame seeds
Method
Prepare the ingredients for the stir-fry. Slice the pepper into strips. Cut the spring onion into diagonal strips. Peel and dice the garlic, chilli and ginger.
In a mixing bowl combine the soy sauce, honey, water, rice wine vinegar, corn flour and ketchup. Crumble in the stock cube and combine. Set aside.
Shred the chicken. Boil the noodles for a couple of minutes until tender and drain.
Heat the oil in the wok, stir-fry the vegetables for 2-3 minutes, add in the sauce and cook for a few minutes until thickened.
Toss the drained noodles into the sauce.
Serve with warmed bowl, top with the crispy chicken, garnish with sliced chilli's, coriander, sesame seeds and a wedge of lime.