Roast Lamb with Garlic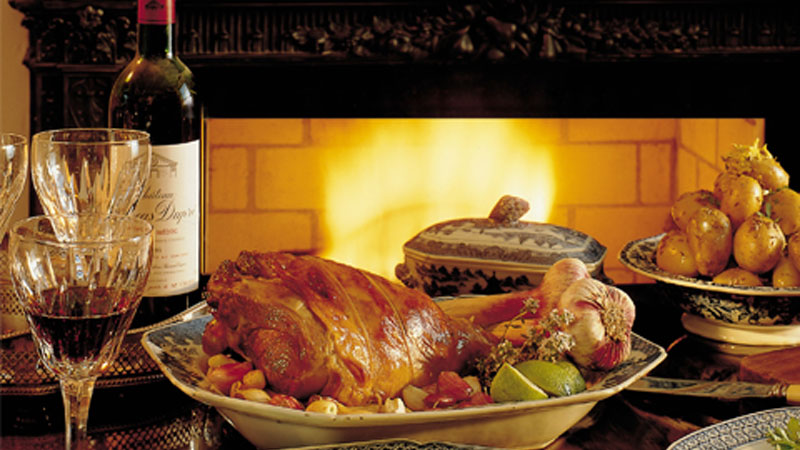 A dish for garlic lovers!
Serves 8-10 
Cooking time: 2½ hours 
Ingredients
1 tablesp. olive oil
Leg of lamb, trimmed
2 heads of garlic, broken into cloves
2 large sprigs of rosemary or thyme
2 slices of lemon or lime
A little salt and freshly ground black pepper
To Cook
Set oven at Gas Mark 4, 180°C (350°F).
Heat the oil in a heavy casserole, large enough to take the lamb, and with a tight fitting lid.  Brown the lamb.  Add all the unpeeled garlic cloves, the herbs, lemon or lime and seasoning.  Cover the casserole tightly with tin foil and then the lid and place in the pre-set oven for approximately two hours.
When the lamb is cooked, wrap in foil to rest before serving.  Boil up the juices in the casserole.
Slice the lamb, pour some juices and some garlic cloves over each serving.
This recipe adapts well to a half leg or shoulder of lamb.  Reduce the garlic if you wish.
Recipe provided by Bord Bia.