Grainne's Cheesy Meatballs
Recipe shared by Grainne, a customer of Gleeson Butchers Roselawn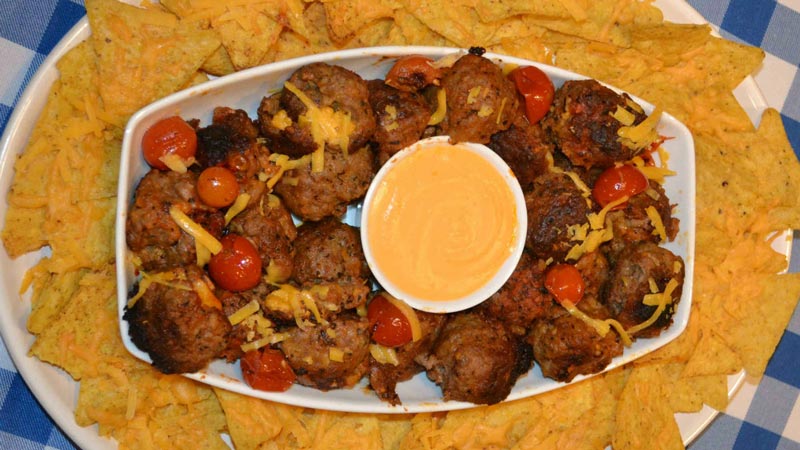 Ingredients
Meatballs:
500g minced beef or lamb
1 cup of breadcrumbs
1 egg
1 tablespoon of tomato puree
1 small chopped onion
2 cloves of garlic
Cheddar cheese cut into small cubes
A little flour
Cheese sauce:
1 1/2 tbsp butter
1 tbsp corn starch
1/2 cup milk
1 tbsp Philadelphia cheese
1 cup grated cheddar cheese
To Cook
Fry the chopped onions and garlic in some olive oil until soft.
Mix the meat, breadcrumbs,egg and tomato puree.
Add in the cooked onions and garlic and mix in the cheese.
Make into round balls, placing a cube of cheese into the middle of the meatball and roll in some flour.
Place in an ovenproof dish with some olive oil and cook at 200C for about 45 minutes.
To cook the cheese sauce melt the butter in a small pot and stir in the corn starch.
Pour in the milk and add the Philadelphia and stir until thick.
Add the cheddar cheese and stir until melted.
Pour into a dipping dish and serve with nachos and meatballs.
Decorate with some cherry tomatoes.