Stephanie's Sunday Meatloaf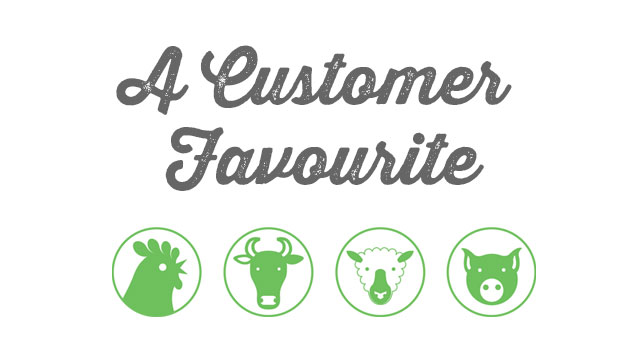 You will find my recipe below. I called it Marie's Sunday Meatloaf. It was one of my favourite dinners as a child. Now I cook it for my family. My daughter loves it.

This tender meatloaf is served with roast potatoes and any vegetables you like. I really like it with a cauliflower gratin or steamed broccoli. This is a perfect Sunday dinner, loved by all family members even kids!

Stephanie, customer of Gleeson Butchers Blanchardstown
Serves: about 4 and a bit more
Ingredients
For the meatloaf:
A pound of Gleesons beef mince
A pound of Gleesons pork mince
1 slice of bread (any type will do)
A bunch of fresh parsley
1 clove of garlic
1 teaspoon of ketchup
1 teaspoon of mustard
5 tablespoons of milk
A pinch of nutmeg
Salt and pepper
For the roast potatoes:
8 medium potatoes
3 tablespoons of olive oil
1 garlic clove
1 tablespoon of herbes de Provence
Salt and pepper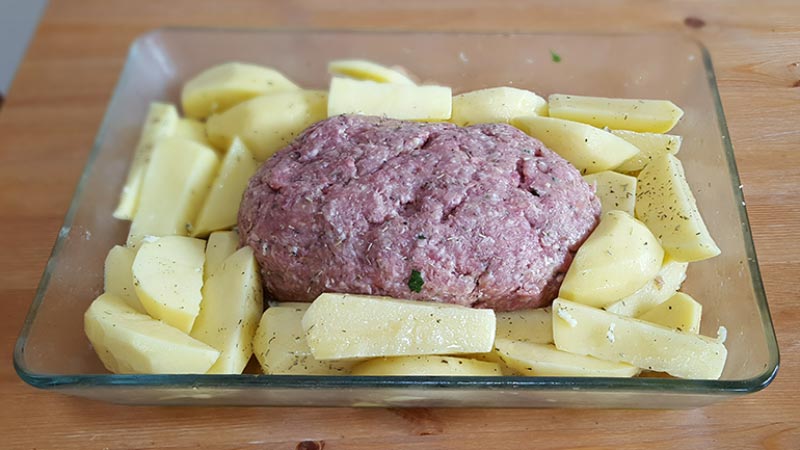 To Cook
In a blender add the bread, garlic and parsley. Blend until you obtain breadcrumbs.
Place all the ingredients (apart from breadcrumbs and milk) in a large baking tray and mix thoroughly with your hands. Then add breadcrumbs, mix again. Finally add the milk and mix well.
Shape the mixture into a meatloaf. Set aside in the fridge. The meatloaf can be prepared in advance if needed.
Turn on oven at 180 degrees (fan oven) / 200 degrees.
Peel and wash potatoes. Cut them into wedges and place them around the meatloaf. If your tray isn't big enough for all the wedges, you can put the rest of the potatoes in another tray.
Crush garlic and sprinkle over potatoes along with salt, pepper, herbes de provence and olive oil.
Put tray in the oven and bake for about an hour or until the meat loaf is cooked through. Insert a sharp knife, juice should run clear when cooked.
I recommend that you turn the potatoes half way through cooking. Add a bit of water on the potatoes and loaf if you think it looks dry. I also like to baste the meat with the juices half way through cooking.