Week 2
Tuesday: Spaghetti Bolognese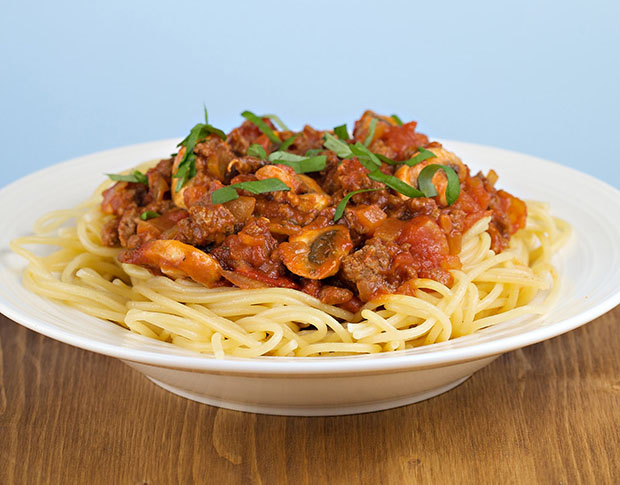 Fondly known as Spag Bol, this is a real easy family favourite!
Ingredients
1lb/450g of Mince
1 onion finely chopped
Beef stock cube
1 dessertspoon of tomato sauce
Pinch of salt & pepper
1 dessertspoon of flour
1 tin of tomatoes
Optional- chopped mushrooms, peppers, broccoli, sweetcorn, carrots
8 oz of spaghetti
To Cook
Cook the mince, onions and mushrooms on a dry pan at a low heat for 15 minutes.
Add the flour and stir well.
Add the water and before it comes to a boil add the crushed beef stock cube, tin of tomatoes, tomato sauce, salt and pepper.  Cook gently for 45 minutes.
Cook the spaghetti for 10-15 minutes in boiling salted water. Strain the spaghetti.
Serve with the Bolognese sauce on top.