Week 2
Sunday: Leg of Lamb with roasted vegetables and potato gratin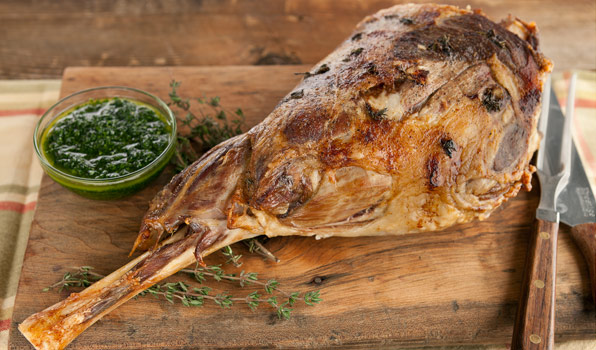 The Perfect Sunday roast or dinner party favourite!…100% Irish Lamb, tender and succulent. Delicious with mint sauce!
To Cook
Place the leg of lamb on a roasting tray.
Rub with a little olive oil, garlic & rosemary if desired.
Place in a preheated oven at 180℃ and roast for 50-60 minutes or until cooked as desired.
The lamb should be pink in the middle, tender and juicy.