Week 2
Thursday: Stuffed Pork Steak served with potato gratin and mixed veg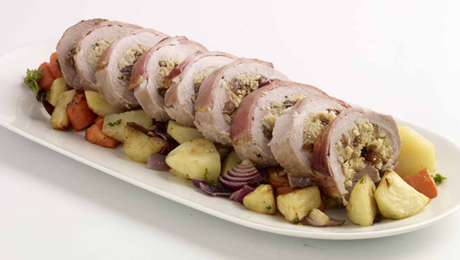 The pork equivalent of fillet steak! Pork fillet is tender and really delicious especially when it's stuffed with our Gleesons homemade stuffing.
To Cook
Place stuffed pork fillet on a baking tray and cover with foil.
Preheat oven to 180℃, cook for 50-60 minutes or until cooked through.
Remove foil for last 10 minutes of cooking to brown meat.
Delicious with apple sauce!