Week 5
Monday: Chicken Pesto Pasta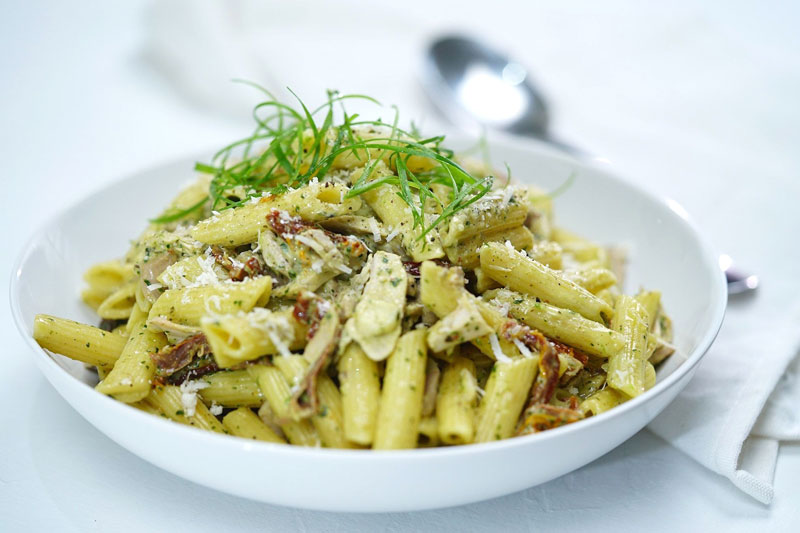 This is delicious, simple and full of flavour!
Serves 4
Ingredients
3 tbsp rapeseed or sunflower oil
4 bacon rashers, cut into small pieces
1 onion, finely chopped
2 cloves garlic, crushed
4 large chicken fillets, cut into cubes
2 tablespoons of pesto (it is important to use a good quality pesto)
500g cooked pasta
To Cook
Heat the oil in a pan, add the bacon and fry for 5 minutes.
Add the onion, garlic and chicken and cook gently for 10-15 minutes until the onion has softened and the chicken is cooked through.
Add the pesto and combine. Depending on the pesto used the sauce may be a little dry, if so add some more oil or a dash of milk if required.
Add pasta and mix well, serve immediately with grated parmesan cheese.