Week 4
Friday: Ham and Cheese Pasta Bake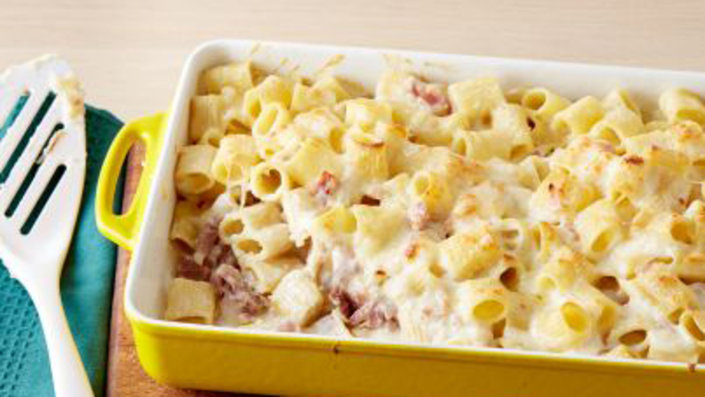 A very tasty way of using up your delicious left over ham!
Ingredients
500g of farfalle pasta (or a different sort if you would prefer)
50g of Butter
50g of plain flour
500ml of milk
140g of thickly cut cooked ham
140g of grated cheddar
Pinch of salt and pepper
To Cook
Preheat the oven to 200 C or Gas Mark 6
Cook the pasta according to the instructions, then drain.
Melt the butter in a pan.  Slowly stir in the flour.  Then gradually stir in the milk until you have a lump free sauce.
Increase the heat and bring the sauce to bubble so that it thickens a little.
Stir in the ham and most of the cheese. Add in the salt and pepper to taste.
Mix the pasta and the sauce in a large oven proof dish.
Sprinkle the cheese on top and bake for 10 minutes until golden brown.