Week 4
Wednesday: Chicken Fried Rice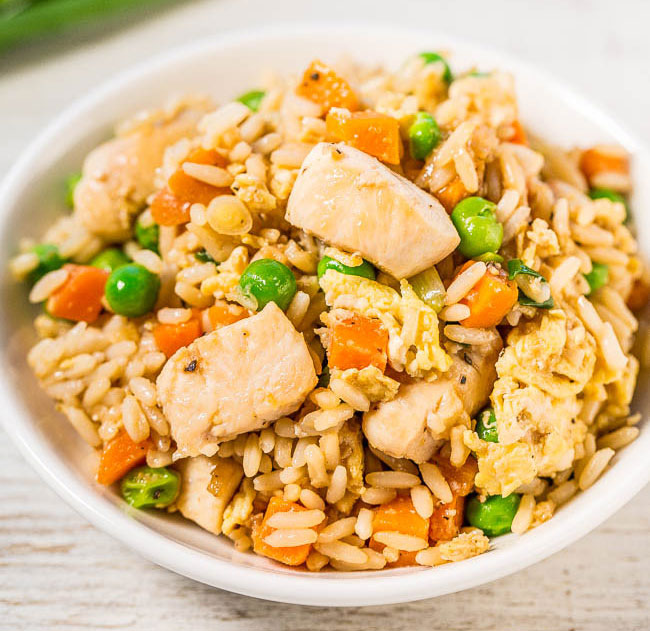 A great "Fake Away" to have at home!
Serves 4
This is a family favourite that's quick & easy, you can substitute with any other vegetables you may like.
Ingredients
3 tbsp rapeseed or sunflower oil
150g frozen peas
150g sweetcorn
½ red pepper, finely diced
2 spring onions, finely chopped
? cooked rice
2 tbsp soy sauce
1 egg, beaten
To Cook
Heat the oil in a wok and add all of the vegetables, cook for 4-5 minutes until softened.
Add rice and mix well to combine and heat through.
Add soy sauce & stir.
Add egg and mix well until the egg is cooked and spread throughout the rice.
Serve immediately.