Week 3
Sunday: Roast Loin of Pork served with boiled baby potatoes and vegetables of your choice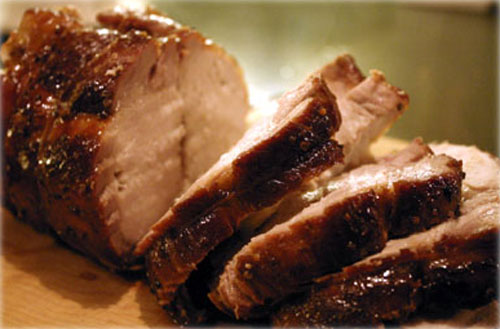 Try our tender & tasty loin of pork roast with Gleesons homemade stuffing. Simply roast and serve. Absolutely delicious with honey and mustard.
To Cook
Remove all of the packaging.
Place the roast in a baking tray.
Season with oil (optional), salt &pepper and cover with foil.
Cook in a preheated oven for 50 minutes per kilo plus 20 minutes extra until cooked through.
Remove the cover for the last 20 minutes of cooking time.