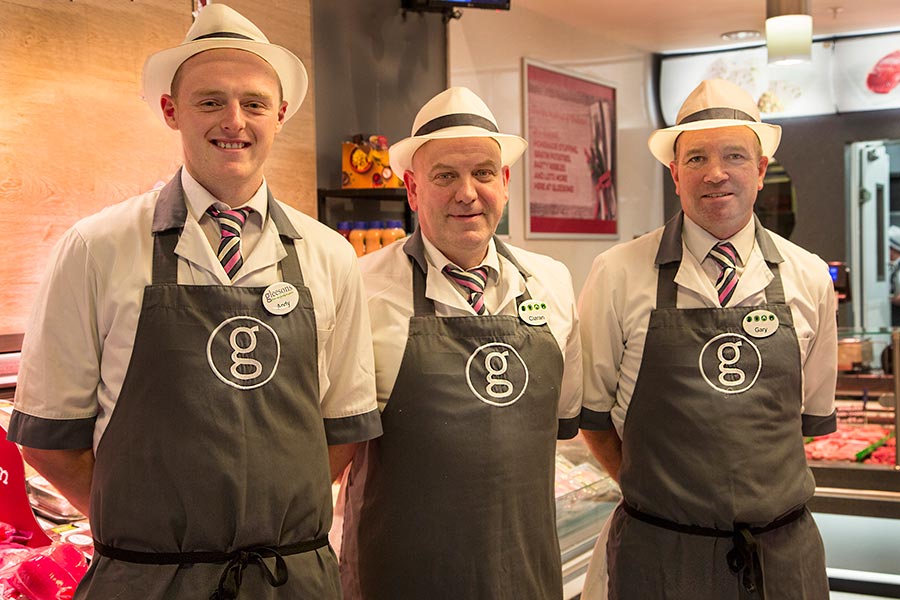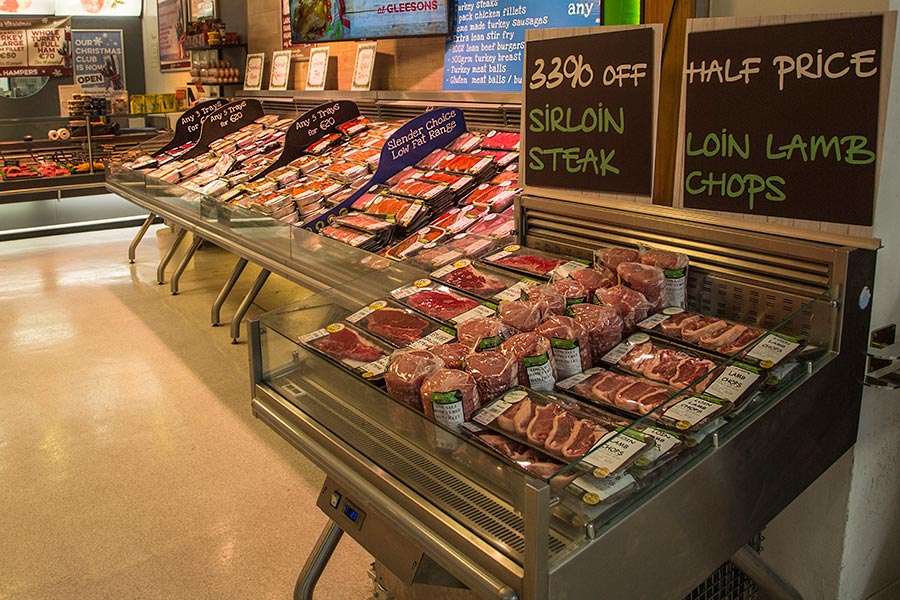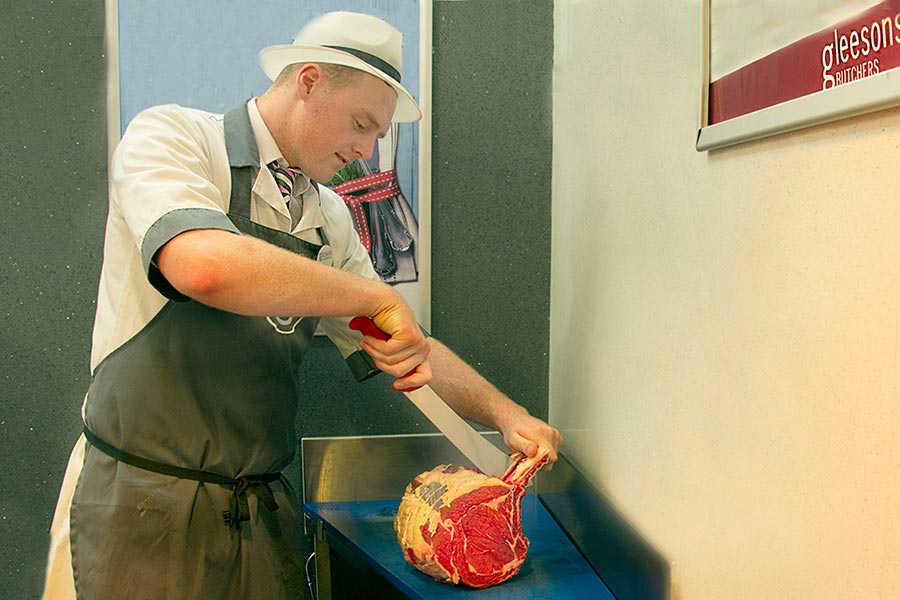 Gleeson Butchers Artane
…………
We would be delighted to welcome you in to say hello and to help you out with anything you might need. We have plenty of special offers and advice on how to cook all the meats in our store! Gleeson Butchers are inArtane Castle Shopping Centre since 2012.
Our Artane store was the proud winner of the Irish Craft Butchers Best BBQ sausage in Ireland this summer.  We have lots of delicious products instore.  We have regular taste testings where you can try our products. Drop in and try them out!
Paul is our manager in Artane.  He's a big GAA fan and has been with Gleesons in our Navan brand for a long time.
Ciaran is one of our team in Artane.  He is with Gleesons since 2012.  He's a big GAA fan and also likes a bit of gardening! Gleesons home cured corned beef is Ciaran's favourite!!
Opening Hours
Monday and Tuesday 9am to 7pm
Wednesday, Thursday and Friday 9am to 9pm
Saturday 9am to 6.30pm
Sunday 10am to 6pm
You are very welcome to contact us in Artane Castle Shopping Centre on 01-8314590 or e-mail: info@gleesonbutchers.ie