Wednesday:
Nourishing Beef Stew
By Aisling Larkin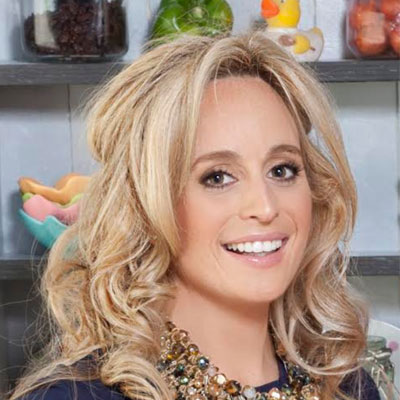 A warming and nourishing beef stew served with a creamy mash.
The ultimate comfort food.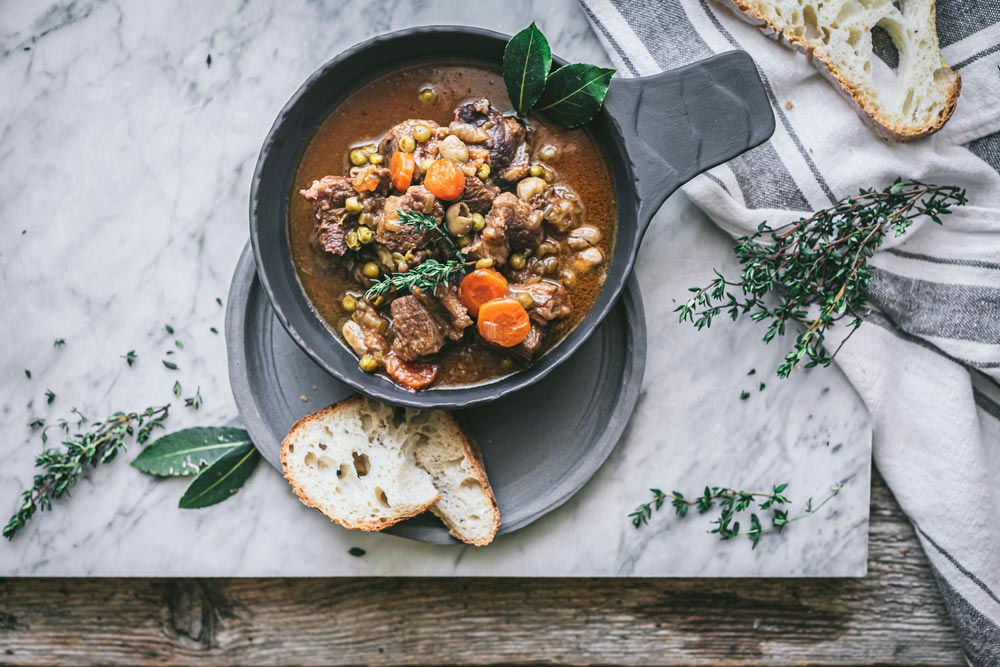 Ingredients
3 tbsp rapeseed oil
2 tbsp butter
900g Gleeson Butchers stewing beef
4 tbsp flour
3 carrots
2 onions
2 cloves garlic
1 parsnip
100g peas
2 tbsp tomato puree
1 tbsp sugar
1 tsp thyme
1 parsley
1.5kg potatoes
700ml beef stock
1 tbsp Worcestershire sauce
Optional 1 bay leaf
Optional 1 glass 250mls Guinness
Method
1. Preparation: Peel the onion, carrot, parsnip, garlic and potatoes.  Chop into large chunks.  Boil the kettle and make up the stock. Pat the beef chunks dry and sprinkle over the flour and seasoning.
2. Heat half the oil and butter in an oven proof saucepan or oven and hob proof dish. Cook the beef in batches to get a golden brown colour on the exterior. Set aside the golden-brown beef as the other batches cook. When all of the beef is cooked  add a little more butter and oil and brown off the vegetables.
3. Add the beef back in, pop in the tomato puree and cook a little.  Splash in 500mls of the hot beef stock (and Guninness if you are using).  Add the sugar, thyme and Worcestershire sauce. Season a little.  Pop the lid on and cook for 90 minutes to 2 hours.  Add a little more of the stock as needed as it cooks. Add in the peas about 5 minutes before the end of cooking time.
4. Serve over a big scoop of Gleeson Butchers creamy mash potatoes or some crusty bread and garnish with parsley.