Sunday:
Pork Chops on the Bone
with a Whiskey, Mushroom Sauce, Buttered Cabbage and New Baby Potatoes
By Aisling Larkin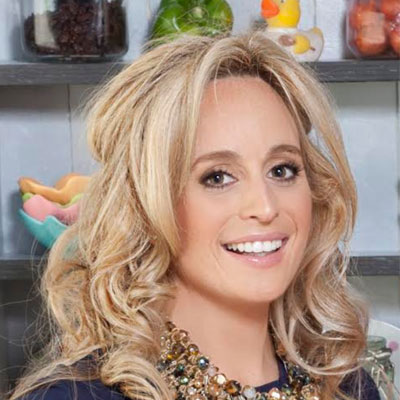 Pork Chops on the bone with a creamy mushroom and whiskey sauce, buttered cabbage and baby potatoes.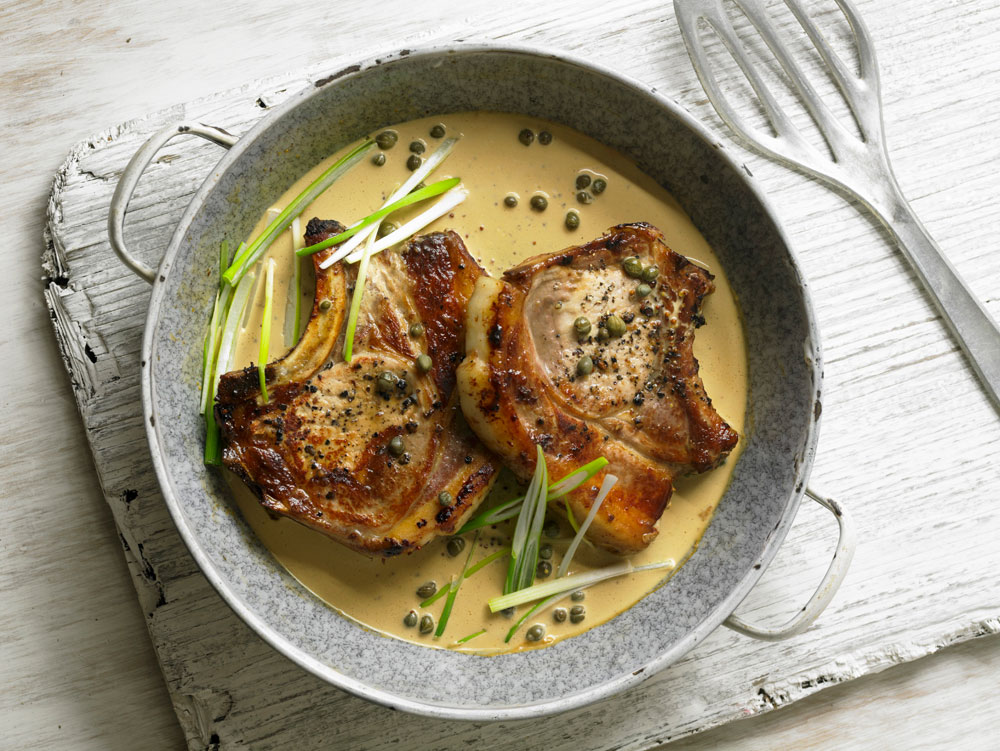 Ingredients
4 Gleeson Butchers pork chops on the bone
2 tbsp oil
25g butter
120g mushrooms
2 tsp thyme leaves
1 large clove garlic
150mls cream
50mls whiskey
75mls beef stock ( 1/2 stock cube )
1 tsp Worcestershire sauce
Sea salt and black pepper
1 tray of Gleeson Butchers garlic & herb baby potatoes
1 tray of Gleeson Butchers buttered cabbage
Method
1. Whiskey & mushroom Sauce: Wipe and slice the mushrooms. Peel and dice the garlic, boil the kettle and make the stock.
2. Heat 1 tbsp oil and 10g butter in a saucepan. Gently fry the garlic and mushrooms over a low heat. Pull the thyme leaves off the stalk and add 1 tsp to the sauce base and stir through. After 10 minutes of cooking, add in the whiskey, allow to cook off, then add the stock. Bring to a simmer and allow the liquid to reduce down to half. Splash in the Worcestershire sauce.  Add in the cream, season with salt and pepper and simmer over a low heat for 15 minutes. This sauce can be made in advance and the flavours will develop.
3. Preheat the oven to 180°C, remove the film from the Gleeson Butchers baby potatoes and bake for 30 minutes in the tray, or spread on a baking tray (reduce time by 5 minutes).
4. Next up, heat the remaining oil and butter in a frying pan. When sizzling hot pop in the pork chops on the bone into the frying pan. Cook for 7-8 minutes on each side on a medium heat.  Depending on the thickness they may need a little longer.  If you have a meat thermometer ensure the internal temperature is at 75 degrees celcius.
5. Remove the chops from the pan, cover with a little foil and allow to rest for a few minutes.
6. Warm the buttered cabbage following the instructions on the pack.
7. To serve place the buttered cabbage on the base of the plate, site a pork chop on the bone on top, drizzle the sauce over the top and serve with garlic and herb baby potatoes on the side.