Monday:
Polpette Al Forno
Italian Baked Meatballs
By Aisling Larkin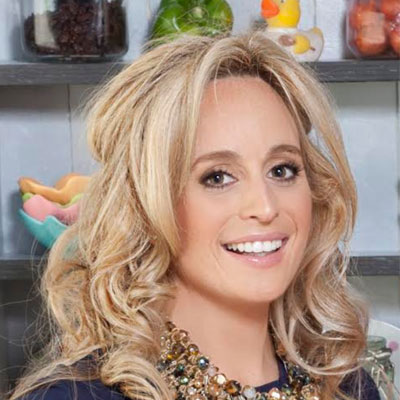 Using Gleeson's Toscana sauce meatballs, we add a creamy cheese sauce and bake in the oven, add a little drizzle of basil pesto on top and serve with tagliatelle.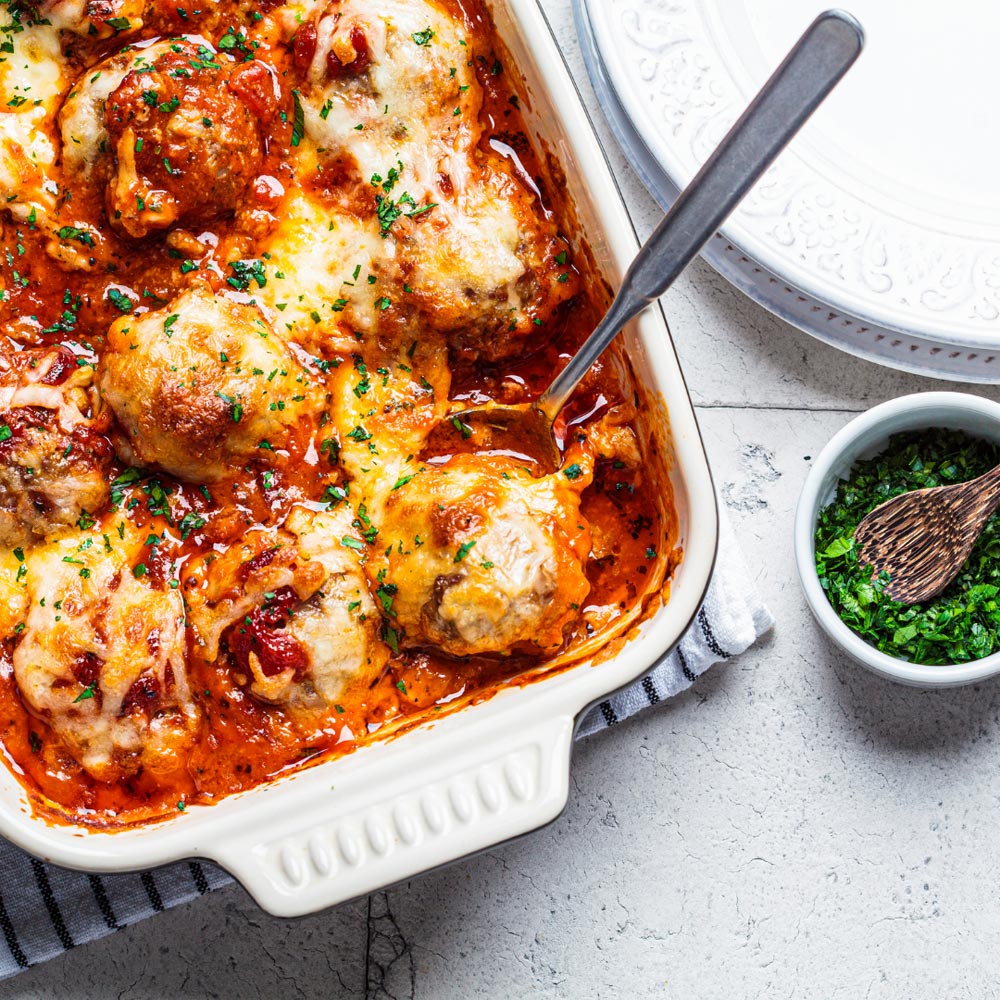 Ingredients
Polpette (Meatballs)
2 trays Gleeson Butchers Meatballs in Toscana Sauce (800g)
Bechamel Sauce
50g butter /margarine
50g white flour
500mls milk
120g cheddar grated
Optional: 1 tsp Dijon mustard
Salt & black pepper
Topping
100g cheese grated (either cheddar / mozzarella )
240g of any pasta of your choice
Italian Breads
Ciabatta Loaf
Pesto – (basil leaves, olive oil, parmesan, nuts, olive oil, seasoning)
Sun-blushed tomatoes / Beef tomato
Ball fresh mozzarella
Method
Polpette al Forno
1. Preheat the oven to 180°C. Heat the oil in a large frying pan and brown off the meatballs for 4- 5 minutes.
2. Remove from the pan and put into a large oven proof dish, along with any sauce.
3. To make the béchamel – melt the butter in a medium saucepan, stir in the flour and cook out for 1 minute. Gradually add in the milk and stir in until it get gradually gets thick. Stir in the mustard, cheese and the seasoning.
4. Dollop spoonfuls of creamy béchamel sauce over the golden brown meatballs and then sprinkle with some mozzarella/cheddar.
5. Bake for 30-45 minutes until golden and bubbly.  Garnish with fresh parsley.
6. Boil, drain and serve the pasta and some Italian bread with the Polpette al Forno
Italian Bread (Bruschetta)
1. Make the pesto.  Blitz everything together.
2. Turn on the oven.
3. Open, drain & slice the mozzarella. Slice the tomato.
4. Spread the pesto over the bread, pop on the sun-blushed tomatoes and layer the mozzarella on top.
5. Bake for 10/15minutes until melty and golden.