Tuesday:
Lemon & Rosemary Roast Chicken
with sausage meat stuffing balls, mediterranean vegetables and creamy garlic potatoes
By Aisling Larkin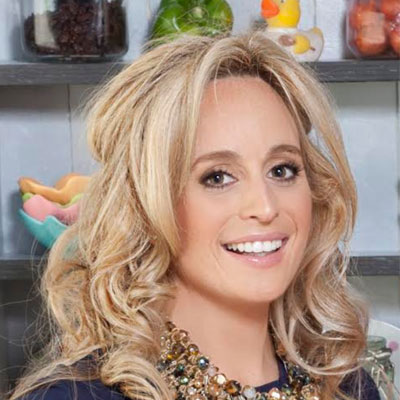 This recipe uses sausage meat and stuffing rolled into little balls, creating flavour on the roast chicken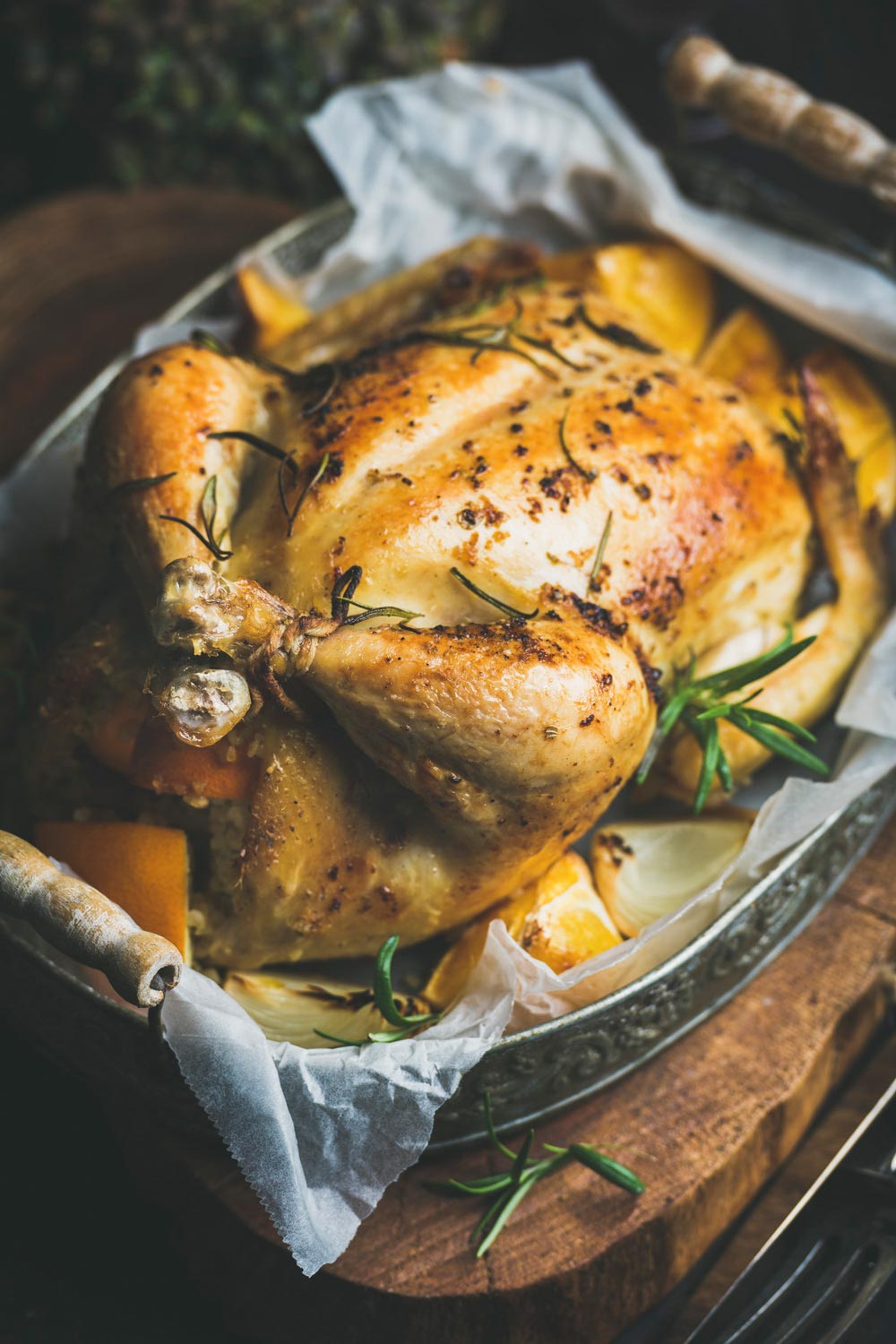 Ingredients
Lemon & Rosemary Roast Chicken
1 large Gleeson Butchers Irish whole chicken (1.2-1.5kg)
100g butter
11⁄2 tbsp fresh rosemary leaves
3 tbsp lemon juice
1⁄2 tsp sea salt
1⁄2 tsp fresh cracked black pepper
2 fresh lemons
1 bulb garlic
Sausage Meat Stuffing Balls
1⁄2 onion
200g Gleeson Butchers sausage meat
1⁄2 tsp each of dried age, rosemary & thyme (or a combination of any of the 3)
100g Gleeson's stuffing
Salt & pepper
25g butter
Method
Sausage Meat Stuffing Balls:
Preheat the oven to 180°C. Grease an oven tray or dish with some butter. Very finely dice the onion. Melt the butter in a pan and sauté the onion until soft for about 10 minutes.  Put the softened onions into a bowl and stir in the sausage meat, breadcrumbs, sage, rosemary, thyme and seasoning. Combine everything together really well.
Roll the mixture into golf ball sized rounds, place on a greased baking tray and bake in the oven as the roast chicken cooks.
Roast Chicken:
In a small bowl mash together the butter, thyme leaves, lemon juice and seasoning. Using your hands gently lift the skin off the chicken and rub some butter on the flesh under the skin. Rub the remaining lemon and thyme butter over the skin. Season with a little salt and pepper. Roast for 1 hour 20/30 minutes or until the juices run clear or it reaches 75°C on a meat thermometer. As all ovens vary be sure to check that the chicken is cooked through.
Sides:
After the chicken has cooked for 45 minutes, pop the Gleeson's creamy garlic potatoes, the roast Mediterranean vegetables into an oven with the chicken as it cooks. With 20 minutes of cooking time remaining pop your sausage meat stuffing balls in the oven.  Take the chicken out when cooked, allow it to rest for 10 minutes and carve.
Serve up the lemon and rosemary roast chicken with the roast Mediterranean vegetables, creamy garlic potatoes and your sausage meat stuffing balls. Enjoy with family or friends.