Friday:
Beef Burritos
Or Burrito Bowls
By Aisling Larkin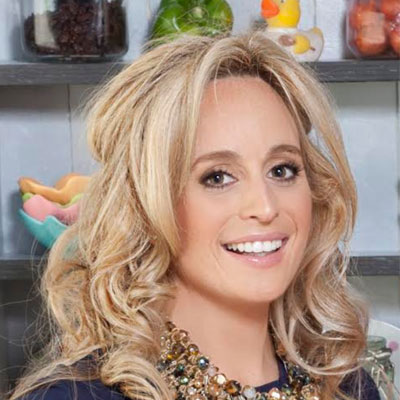 Slow cooked pulled beef or flank steak (e.g. housekeeper cut in slow cooker ).
Served with Rice, Avocado, Cheese and Sour Cream.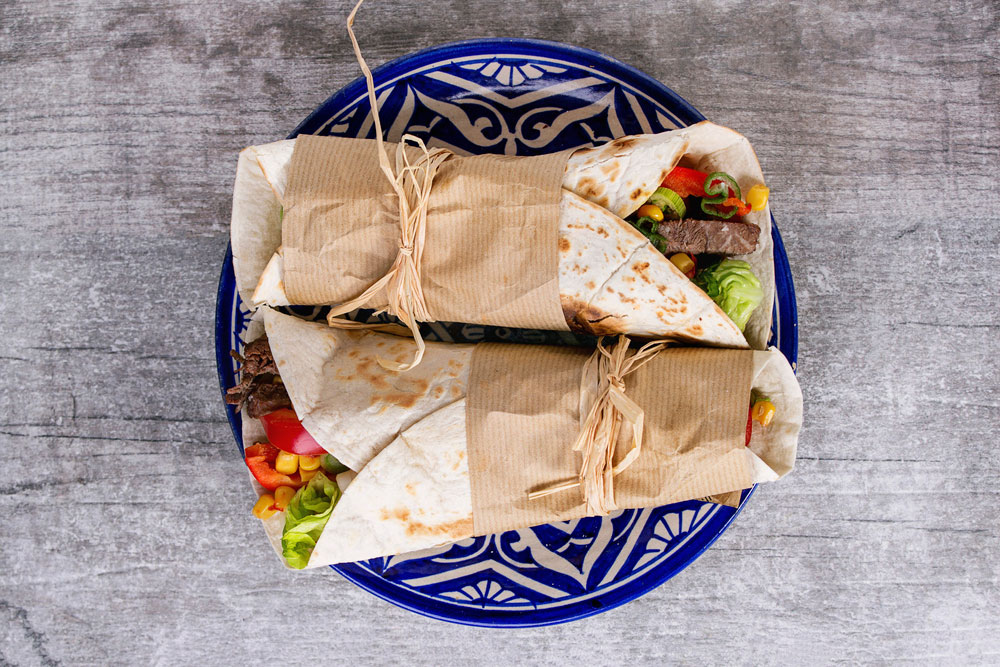 Ingredients
2 tbsp of olive oil
1kg housekeepers cut of Gleeson Butchers beef (brisket, flank, skirt) to be cooked in a slow cooker, you'll also need 2 onions & 500ml passata
or
1kg sirloin steak (ask your butcher to cut it into strips), you'll also need olive oil for frying
2 onions
3 cloves garlic
1 tbsp smoked paprika
1 tbsp cumin
1⁄4 tsp cinnamon
1⁄2 chilli powder
1⁄2 tsp dried oregano
500ml passata
1 tbsp tomato puree
1 tsp salt
1 tsp brown sugar
To Serve
1⁄2 head iceberg lettuce
1 red onion
150mls grated red cheddar
1 red pepper
100g sweetcorn
1 packet cooked wholegrain rice
2 fresh limes
2 spring onions
Bunch fresh coriander
1 red chilli
1 packet tortilla wraps (8)
Optional Extras
200mls of Sour Cream
2 avocados
1 packet of cooked wholegrain rice
Method
1. Prepare the beef: the beef for these burritos can be cooked in the slow cooker and shredded or you can use strips of sirloin or flank steak and pan fry. Prepare the burrito spice rub by stirring all the spices and herbs together (garlic, smoked paprika, cumin, cinnamon, chilli, oregano, tomato puree, salt & sugar). Sprinkle on the beef and pat in well.
2. If using the slow cooker, slice the onions and place them on the base, sit the beef on top and pour over the tomato passata. Pop the lid on and cook for 8 hours. When cooked, use two forks to shred the beef. Alternatively, you can use strips of sirloin steak  If using the steak, again sprinkle and pat on the dry rub.   Allow to marinade for 30 minutes to 8 hours. Cut into thin strips, heat the oil on the pan and fry the beef over a high heat quickly.  Cook in batches for about 4-5 minutes each and remember not to over crowd the pan. Remove and set aside.
3. To prepare the rest of the ingredients, shred the lettuce, finely slice the red onion and red pepper, prepare the sweetcorn.  If using spoon on some sour cream , add in some cooked wholegrain rice, top with the avocado and garnish with red chilli and fresh coriander and wrap up the burritos half the avocado and finely slice.
4. Warm the tortilla wraps, spoon on some sour cream, spoon in some cooked wholegrain rice, top with lettuce, avocado, red onion, sweetcorn and peppers. Add the beef on top, squeeze on some lime juice, garnish with red chilli and fresh coriander and wrap up the burritos.
5. Serve warm and enjoy every delicious bite.
* To make a Beef Burrito bowl begin your assembly by piling some iceberg lettuce on the bottom of the bowl. Working in a circular motion add in the red onion, avocado, wholegrain rice, red peppers, sweetcorn and the delicious warm spiced beef. Top with a dollop of sour cream, a sprinkling of grated cheddar and garnish with a wedge of lime, fresh sliced chilli and some fresh coriander.